---
---
THE TRESPASSER
13.01 - 10.02.19
© Eva Vermandel, Alice and Vicky, Stroud Green, 2015.
Eva Vermandel's photographs are often described as looking like paintings. As if that answers the question of what they are. Well, they look like something you're not supposed to see at all. They are a peek or a quiet memory — but that's hard to put into words. And so are the gut feelings and atmospheres embodied in her work. They don't sit still for a sentence. Each of Vermandel's photographs is a stepping stone off of reality and into some wide-reaching subjectivity, skipping across different visions of the same sight. Vermandel works within her individual palette, which she achieves through interweaving analogue and digital techniques. Her works contain a reliable unity, even as her subjects (animate and inanimate alike) turn their heads away and cast their gazes downward, breaking eye contact. Her works — which come so close and feel so familiar — are a reminder of how uncomfortable intimacy can be, even if desired.
With this exhibition,
The Trespasser
, Vermandel rebuts our expectations of photographs as staged, manicured versions of human life. 'Our thoughts, ideas and feelings have become products to be sold,' Vermandel says, citing the commodification of personal images and habits for advertisers on social media. With every image we edit and share, we help package our lives as products. Vermandel pulls the bow that keeps the package intact. She undoes the pose for a camera. As opposed to stiff commodities, Vermandel's moments — seemingly unscheduled and casual — are free. So why do they make us feel so uncomfortable?
For one thing, the photographs in this collection deny the viewer any typical connection. No portraits of recognizable faces, no documents of discernable geography or events. Only deeply introverted moments. The ephemera we usually set to 'private' or try to discard entirely. And here it comes to the surface with each work, as it does so often in our thoughts, unexpected and sometimes unwanted.
Photography is typecast as a 'fast' medium — offering a snap, a shot, a glimpse. The atmosphere that Vermandel creates, however, is a kind of eternity. Each of her photographs brings one instant to a halt, taking a forever look at a turn of the head, a flick of the hair, a briefly cast shadow, or water boiling on a stove. Vermandel imagines the viewer observing her photographic subjects 'as if for the first time, distilling the mundane into the unfamiliar.' She cites the phenomenon of 'bracketing' — a term used in the Phenomenological study of consciousness to describe the astonishment of experiencing an everyday occurrence as if for the first time. In this way, Vermandel's works astonish by really looking at what we always see.
At the root of her work, Vermandel reacts to the 'intense technological progress' of our recent decades, and its impact on our sense of time and meaning, which has become 'accelerated and fragmented,' she says. Text messages, emails, updates, rings, and buzzes no longer interrupt our days, but compose them. Our experience of the linear timeline — reading a news article from beginning to end, for example — has transformed to an information hopscotch, jumping from one subject to another via links. In this context, Vermandel's photos should feel like a relief. Yet, they are 'underpinned by a sense of unease,' she says. Instead of explaining why, she asks the viewer to consider why we desire tranquility in the first place. ︎︎︎ KATYA TYLEVICH
DIE PLEK
ROSSAERT
(Nosestraat 7, 2000 Antwerp)
ROSSAERT
Rossaert was originally a seaman's hat shop. This little medieval house in the Nosestraat backs onto St Paul's Church, with its gallery of paintings by Rubens, Van Dyck and Jordaens. Its front window looks onto the (once) colourful Veemarkt square, where women of easy virtue used to canoodle with the sailors. Rossaert's passers-by included pleasure-seekers, dandies, fortune-hunters, writers and artists. Big names, too, from the French Romantic painter Eugène Delacroix, with his fascination for Rubens, and the authors Théophile Gautier and Gérard de Nerval, who came in search of real-life Rubenesque blondes, to the moody Baudelaire, William Turner, who sketched the Rossaert house in his travel journal, Victor Hugo, who was fascinated by the old Antwerp, and Félicien Rops, who sought, found and drew his muses here. Not to mention the countless dignitaries who came to admire the private art collections, the churches and the museum.
Eva Vermandel
(b. 1974) is a Belgian photographer who lives and works in London. Her practice investigates the impact of the intense technological change we've experienced in the last couple of decades on society and individuals. Vermandel's first monograph 'Splinter' (2013, Hatje Cantz) received accolades internationally and her work is in the collections of the V&A, London; the National Portrait Gallery, London; and the National Galleries of Scotland, Edinburgh.
Concurrently with her artistic practice, Vermandel undertakes commissions as a portrait photographer and her work has appeared in the New York Times Magazine, FT Magazine, The Wire, W Magazine and Telegraph Magazine. In 2008 she collaborated with the Icelandic band Sigur Rós on the book for the deluxe edition of the album Með suð í eyrum við spilum endalaust, which was launched with an exhibition at the Whitechapel Gallery, London. In 2015 Eva was commissioned by the Sydney Festival to create 40 portraits across four continents of artists and participants in the festival in order to celebrate its history. The resulting portraits went on display on billboard posters scattered throughout Sydney city centre for the duration of the festival's 40th edition in 2016. Vermandel lectures in Photography at Middlesex University, London.
︎︎︎ Installation photos © Karin Borghouts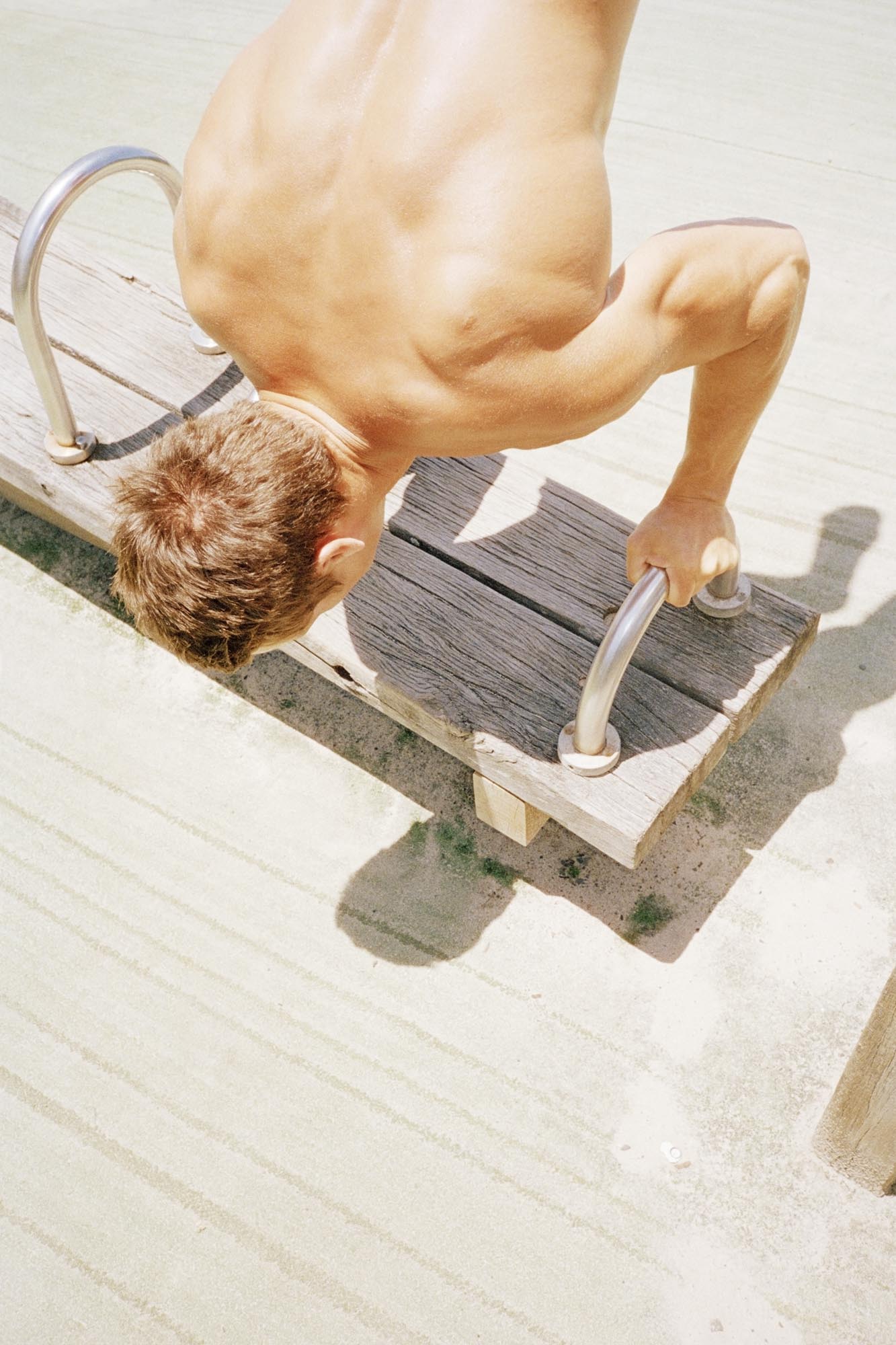 © Eva Vermandel Flame, Stroud, 2017 / Highgate Woods, 2014 / Ivan's son, Gedinne, 2017 / Window, Halle, 2018 / Cow, near Kieldrecht, 2018 / Kitchen, St Erme, 2015 / Bram, Berchem, 2013 / Chair, Borgerhout, 2017 / Tree, Stroud Green, 2014 / Horse, Sint-Niklaas, 2016 / Decapitated tree, Stroud Green, 2015 / Meat, Paris, 2016 / Balloon, Glasgow, 2016 / The acrobat, Sydney, 2016 / The wedding party, Berchem, 2013 / Alice and Vicky, Stroud Green, 2015